What is STEM?
STEM stands for Science, Technology, Engineering and Mathematics. STEM careers are in high demand demand and have a bright outlook. While other careers are declining, STEM careers are continuing to grow.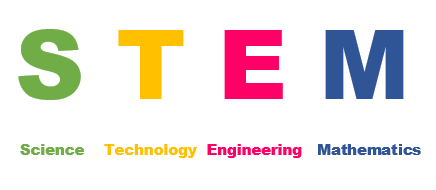 Percentage of Females in College Majors
Bachelor's Degrees*
% Female
Public administration and social services
82.12
English
69.35
Communication and journalism
64.86
Liberal arts, general studies, and humanities
63.03
Visual and performing arts
60.33
Biology and biomedical sciences
58.96
Mathematics and statistics
42.97
History
40.13
Physical sciences and science technologies
38.48
Philosophy and religious studies
36.74
Engineering
20.03
Computer and information sciences
18.03
*STEM majors have green text
Unfortunately, there are not a lot of women in STEM careers. According to the National Science Foundation, only 28% of U.S. workers in STEM fields are women. In general, women are less likely to pick a STEM college major. The table shows that women graduates are the minority for most STEM college majors.
This website is designed to give information about various STEM careers so that women can be informed of some career options that have a good salary and bright job outlook. Each page highlights a few careers at various education levels. Information about each career is from onetonline.org. You can find O*Net's complete list of STEM careers by visiting the following link:
O*Net STEM Careers List